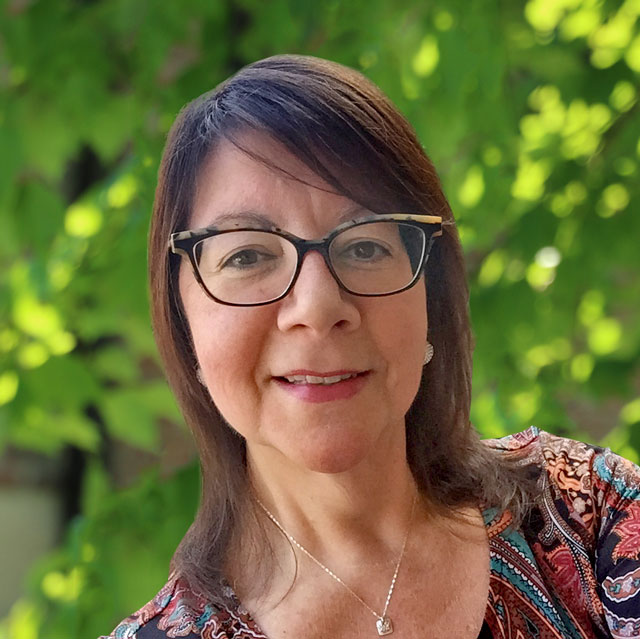 Jeanne Rittle, affectionately known as our Projects Guru, unexpectedly left this world on Friday, February 7, 2020. Truly dedicated to her job till the end, she passed from a sudden cardiac event while en route to work.
At Weber Advertising, we were all beneficiaries of Jeanne's enthusiasm, exuberance and goodwill-to-all attitude. She always strove to do her very best, live life to its fullest, and appreciate the richness of God's greatest gift. She will be sorely missed by us all.
As a devoted employee at Weber Advertising, and a faithful practitioner of the Proverb 22:9 ("Whoever has a bountiful eye will be blessed, for he shares his bread with the poor"), Jeanne's efforts during our 2019-20 The Cookie Sale to End World Hunger led to the non-profit's largest volume of cookie sales. Additionally, Jeanne was integral in the procurement of the material goods necessary for the start-up of the Grateful Apparel Company, a factory that will help bring much-needed jobs to Haiti.
Jeanne was also a dedicated "servant" outside the office, as Vice President for Lebanon Christian Ministries; a member of the Contemporary Choir, Cantor and Hand Bell Choir at St. Paul the Apostle Church, Annville; Cantor for St. Anne Church, Lancaster; and a member of the Schola Cantorum for the Diocese of Harrisburg. She is survived by her loving daughter, Alexis, and her forever-adored cat, Teakie.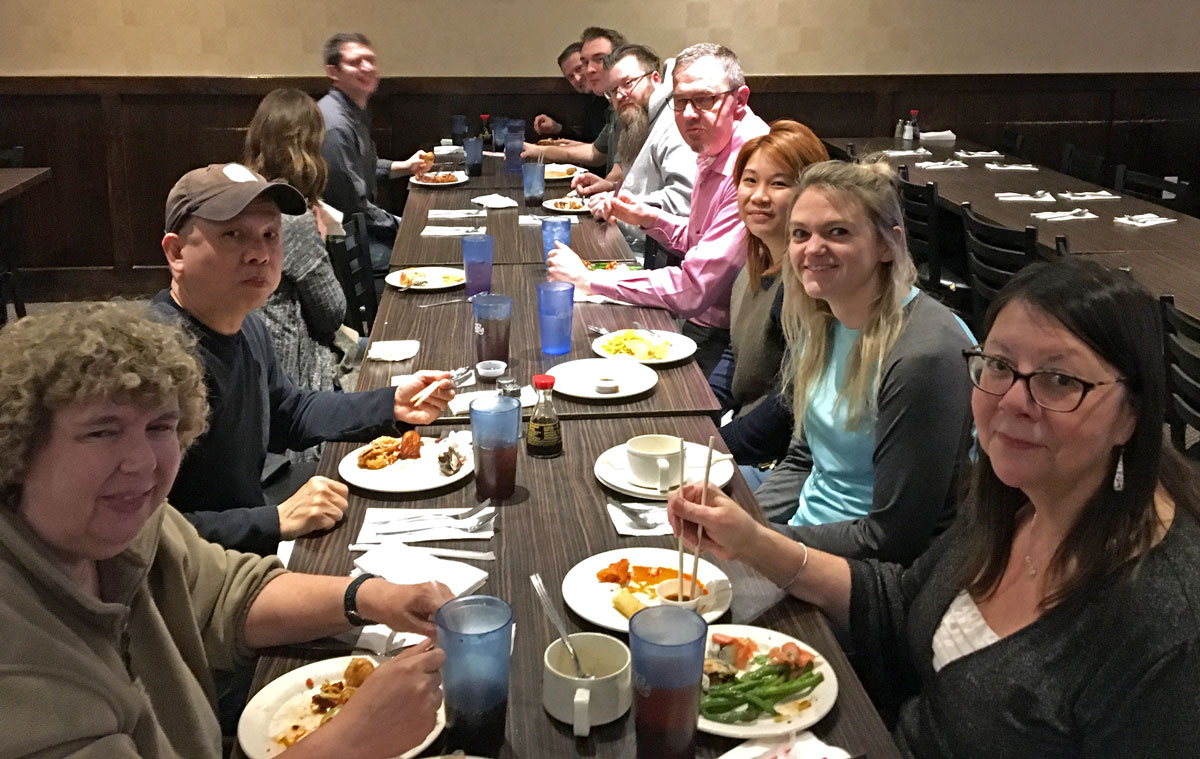 Jeanne Rittle (bottom right) joins the gang on a Friday lunch trip to Dragon Buffet in Lancaster.